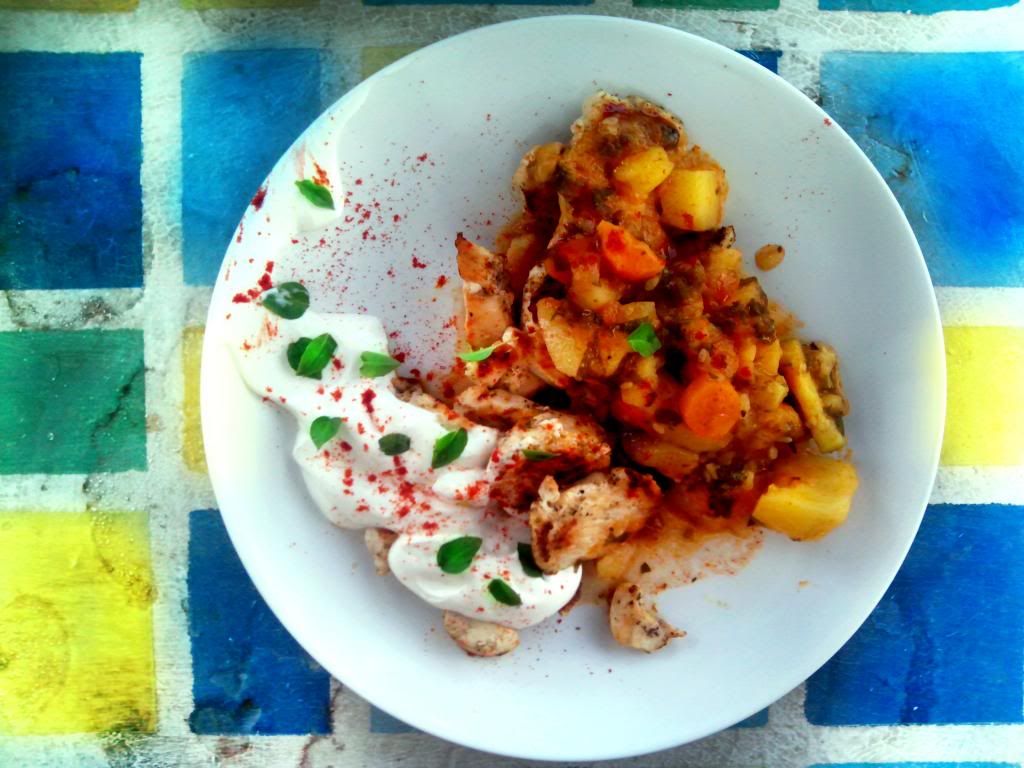 Easy - Fast - Delicious !
1.Boil your favourite vegies as potatoes - carots - zucchinis with fresh tomatoe and olive oil pepper and red sweet pepper ...in low temp.
2.Make a mix of oil - vinegar - mustard - basil leaves - pepper - salt . Stir above the chicken in pieces put it in a hot pan for three minutes each side .
3.Take two spoons of fresh yogurt mix it with a pinch of cumin .
4.Serve and enjoy ...with a cold glass of wine !